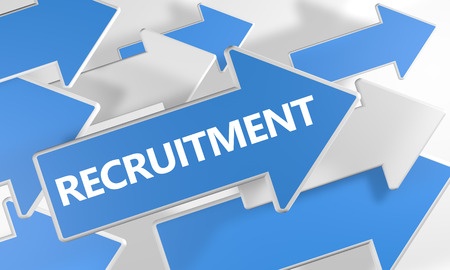 Having worked in this area for nearly 5 years, Tailored Futures have stepped-up their approach and we are now recruiting directly for employers. Tailored Futures, though in a short span of time, has gained recognition and appreciation for the works we do - we were mentioned in the HMIP Thematic Inspection Report for Westbourne House Approved Premises in which we were acknowledged and commended for our efforts and contribution to the lives of our Service Users.
We, at Tailored Futures believe unemployment is a waste of talent and that everyone deserves a second chance!
When TF was formed in 2014, the purpose was solely to help ex-offenders re-integrate back into society by way of helping them to secure employment, secure accommodation or resume studies. Often, those with a criminal record hesitate even applying for jobs with the fear of being rejected. Others apply, declaring any convictions, and still get held back. We, at Tailored Futures help people not only overcome their fears, but boost their confidence by a 1-2-1 tailored approach and ultimately help them find jobs that best meet their needs. Other than jobs, we can also have them signed up for associated trainings or courses to help their personal development improving their portfolio thereby attracting prospective employers.
We have helped Service Users find work in Construction, Railways, Warehouse & Commercial work. So why not click on the links below and find a job for yourself today…remember, this is not the end, employers seek committed and enthusiastic staff – if you show the required dedication, there's nothing stopping you from reaching your potential.
Here's a story of one of our Service Users that you may find inspirational …
CM: "I came out of Prison, a place I've known for the majority of my life. Then I was introduced to Tailored Futures from my Approved Premises. I didn't come to my first meeting as I was tired of meeting organisations that promise to help but do nothing. But, Tailored Futures were persistent and I decided to give to give them a shot so that they can back-off from me. They sent me on a CSCS Training course and on completion provided me with PPE and placed me in my first paid job as a general labourer at a construction site. Work was hard and at times I just wanted to give up but Titi would be on the other side motivating me not to give-up and to not let myself down. Last year, I would have expected myself to be back behind bars…reality is different. Today, I am a Logistics Manager working for a different firm with my own team!
I wouldn't have got where I am without Tailored Futures and am very grateful to them. Consequently, I am now recruiting ex-offenders like myself. Competition is tough out there, but I am a prime example of real change and I wish to help others who feel disadvantaged and let-down giving them an opportunity to turn their life around.